Advanced Solutions for Flight Simulation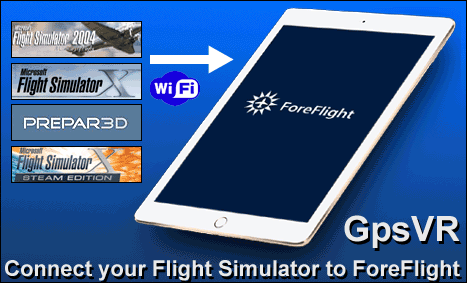 Works with Microsoft Flight Simulator 2004, FSX, FSX: Steam, ESP, or Lockheed-Martin Prepar3D (V3 and lower)

Compatible with Windows 10 / 8 / 7 / Vista
Note: Windows XP is not supported.

Does not require FSUIPC

Broadcasts GPS and AHRS infromation to your iPad or iPhone running ForeFlight.

Requires your iPad or iPhone to be connected to the same WiFi network as your Flight Simulator.

Online Purchase Only - No Shipping Required

After installing GpsVR onto your Flight Simulator computer, connecting is easy!

First, make sure you have launch your Flight Simulator.
Then, launch your ForeFlight, then tap "... MORE".
Then tap DEVICES, then you should see GpsVR as an available device.
If ForeFlight shows GpsVR as "disabled", tap on the GpsVR tile, and adjust the slider to enable it.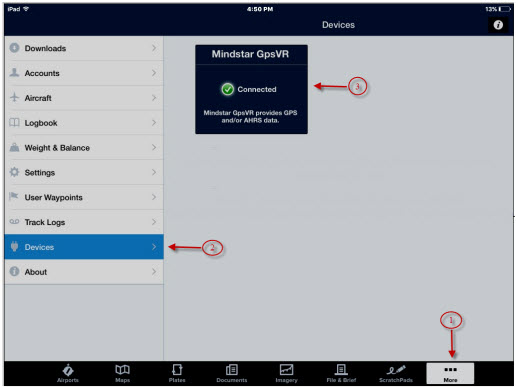 To learn more about GpsVR settings, click this link.